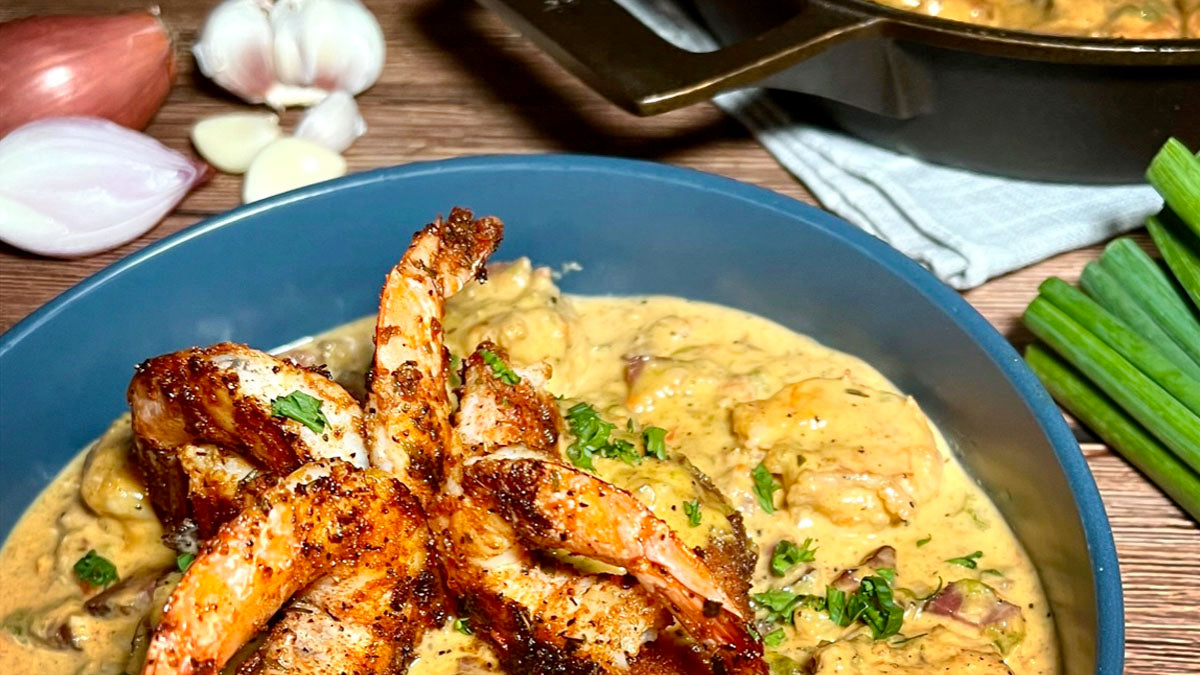 Lunch & Dinner
Cajun Shrimp with Tasso Cream Sauce
When anyone mentions anything Cajun, my mouth immediately begins to water. So when I laid my eyes on this dish by Matt over at @_backporchcookin_ on Instagram, I knew we had to get the recipe. Luc...
Breakfast
Mother's Day is coming fast and if you don't have any ideas for what you're going to do for Mom, then consider cooking her this Lump Crab Quiche recipe for brunch in bed (after you let her sleep i...
Seafood
New York Deli Bagel Sandwich Dip
Happy National Bagel Day everyone! Have you ever been to New York City? If you have then you know it's full of amazing delis that sell freshly made bagels in just about any flavor you could imagin...
Lunch & Dinner
If you love shrimp and or Italian food, then this Creamy Garlic Tuscan Shrimp recipe from our friend Paula @queenofthegrill on Instagram will be one of your new favorite dishes. I made this for my...
Lunch & Dinner
Lunch & Dinner