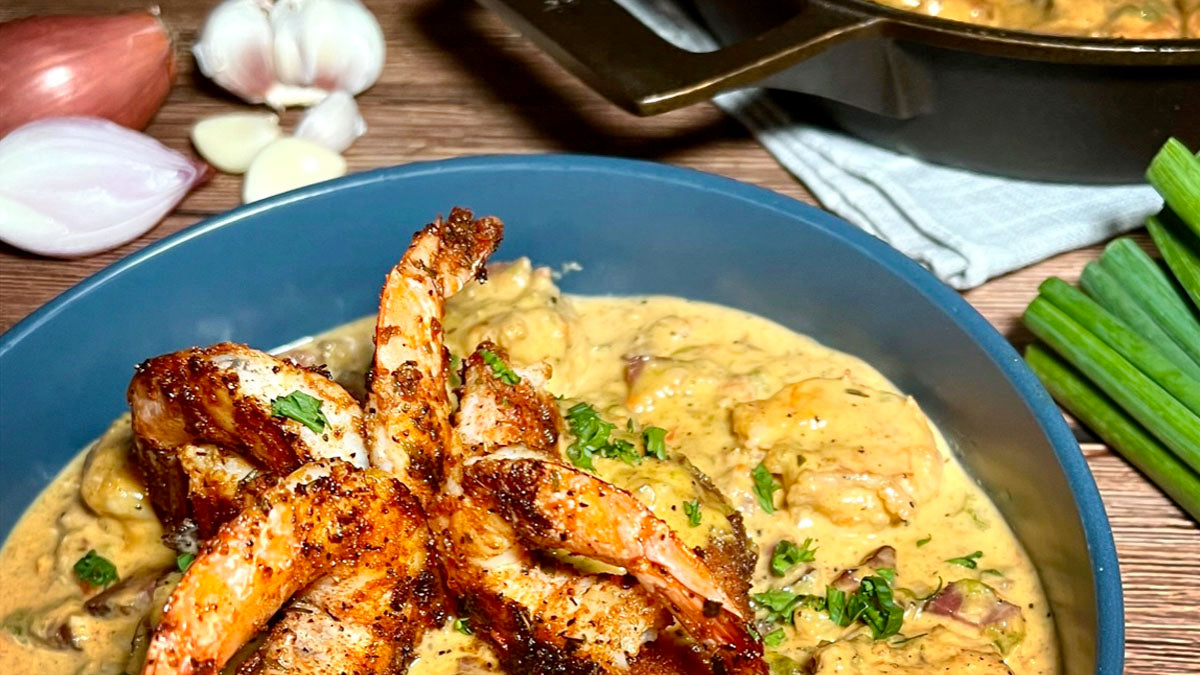 Lunch & Dinner
Cajun Shrimp with Tasso Cream Sauce
When anyone mentions anything Cajun, my mouth immediately begins to water. So when I laid my eyes on this dish by Matt over at @_backporchcookin_ on Instagram, I knew we had to get the recipe. Luc...
Sides & Starters
We've all had grits (I hope), but have you ever experienced a grit cake?! It takes everything we love about rich, creamy grits and adds a crispy crust for extra deliciousness. These cakes make an ...
Breakfast
Dutch babies and cast iron skillets go together like peanut butter and jelly or hot sauce and wings or...well, you get the idea. These two things come together with a simple batter that's poured o...
Sides & Starters
When we found out our friends over at Hoff & Pepper released a German-inspired hot sauce, we knew we had to use it to spice up some beer cheese dip! Whether it's game day, Oktoberfest or you'r...
Breakfast
If your breakfast rotation is getting stale, then this recipe is for you! It takes plain old biscuits and gravy and brings it up a notch by adding in eggs and cheese. It may not sound like anythin...
Beef
It's National Hamburger Day and I can't think of a better way to celebrate than with a cast iron hamburger! Honestly, you're going to spend more time prepping the toppings than actually cooking th...